About
Delta Systems is a full-service, award-winning computer consulting company with a suite of in-house development, design, and computer network support talent. Building online applications and data management systems that are intuitive yet powerful is our specialty. Since 1986, Delta has provided services to thousands of individuals and over 800 companies.
Our group of talented individuals are highly experienced in
Web application programming in PHP
eCommerce Development and Support (Experience with Interchange, Magento, osCommerce, Storefront, custom solutions)
WordPress customization, implementation, template creation, and plug-in development
Website and Internet application development
PHP, Zend, Drupal, and Expression Engine development
EXE and DLL programming using C++, Visual Basic, and Delphi
Website hosting and management (Using GoDaddy, Rackspace, Rackspace Cloud, Media Temple, and more)
Computer network design, network upgrades, network support for 2 to 200 computers
IT support services
Tech Startup consulting
We use our expertise to custom-build database systems and software as well as install networks and hardware that will enhance any business.
Our History
1986
Company founded by Ms. Debin Benish. Debin worked from home providing training and consulting nationwide. Debin provided training for people moving from typewriters to computers. Training specialized in Microsoft Office and Word Perfect.
Delta Systems joins the Columbia MO Chamber of Commerce.
1988
Opened an office in downtown Columbia so that we could have a classroom to respond to the growing needs of mid-Missouri businesses.
Services expand to include PC and network support.
1991
Offices are moved to southeast Columbia, near Grindstone Park. This allowed us to add a second classroom and provide additional parking.
Staff consists of mainly trainers and grows to about 12 people
1992
Columbia MO Chamber of Commerce names Delta Systems the Small Business of the Year.

1996
Delta Systems celebrates 10 years in business.
70% of business is training.
Dozens of classes are held every week.
30% is now Access database development and network support.
1999
Delta helps The American Red Cross and the University of Missouri-Columbia to capture the Guinness Book world record for the largest number of whole blood units collected in a single day at a single location – 3,155 productive units.
2002
Our PC and Network Support Department doubles in size.
A new logo is born.
2003
Company moves to 200 Corporate Lake Drive, Columbia, MO Training dwindles to 5% of business while Access database and online system development grows to 45%.
Network and workstation support is now 50% of the business.
2004
Delta Developers Receive Missouri IT Recognition Award from the State of Missouri for helping to develop a multi-agency data dictionary for online application development that will carry Missouri into the future and facilitate the sharing of information across state agencies.
2005
Steve Powell buys Delta Systems from Debin Benish.
Columbia MO Chamber of Commerce names Delta a Small Business of the Year Finalist

Delta begins the Debin Benish Outstanding Businesswoman Award by awarding it to Lili Vianello. Lili is so busy volunteering at the Miss Missouri Pageant that she cannot attend the ceremony.
2006
Service offerings expand to include custom software development, web development, Windows network design, installation, and support; training on several dozen software systems for workstations and servers, and general consulting on how to stay in control of your technology investments.
Lynda Baumgartner is presented with the 2006 Debin Benish Outstanding Businesswoman Award
2007
Offices expanded to accommodate growing staff.
Business is now 75% development and 25% network support services.
Melody Parry is presented with the 2007 Debin Benish Outstanding Businesswoman Award.
2008
Opened a branch office in Boulder, CO.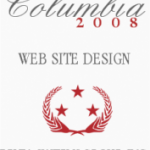 Development and creative partnerships now established with 14 companies in 6 states: TX, GA, CO, OH, MI, MO.
Delta Systems Group acquires Perryman Technology, a provider of PC and network support services in Mid-Missouri.
The USLBA selects Delta for the 2008 Best of Columbia Award in the Web Site Design category.
Kim Trabue is presented with the 2008 Debin Benish Outstanding Businesswoman Award.
2009
Staff consists mainly of website and application developers and grows to 14.
Delta now hosts and/or controls hundreds of websites in top-tier data centers across the country.
Delta Systems quietly begins it's first "Software as a Service" offering.
Delta Systems is honored to be asked to sit on the University of Missouri Computer Science Industry Advisory Council.
Delta Systems Group Acquires MethTrack, LLC.
Rose Ditter named the 2009 Debin Benish Outstanding Businesswoman Award winner.
Delta Systems is selected by the US Commerce Association for the 2009 Best of Columbia Award in the Freelance Computer Software Writers category.
2010
Opened a branch office in Little Rock, AR.
Delta expands network support to now include managed services. This allows our support team to be proactive instead of reactive to issues by providing holistic monitoring of networks and workstations.
Delta Systems releases version 2.5 of EasyTRC – a "Software as a Service" offering. EasyTRC is a Total Resource Campaign total contract manager that allows any not-for-profit or Chamber of Commerce to handle the flood of contracts that go with memberships as well as non-dues revenue event and publication sponsorships.
New website and logo go live. Goodbye Impact font! (oh, we won an award for it as well)
Karen Miller named the 2010 Debin Benish Outstanding Businesswoman Award winner.
Delta Systems Group completes acquisition of Educara Software Corporation clients.
2011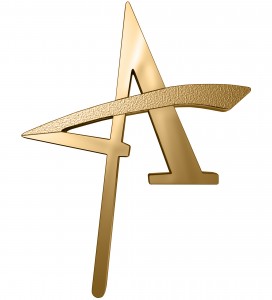 Delta Systems wins several local ADDY Awards - including Best of Interactive 2011!
Delta then wins the ONLY ADDY award national finalist for 2011 out of all the entries from Columbia, MO.
Delta Systems is honored to be asked to be a panelist at the Mid-MO IT Workforce Summit to discuss ways in which middle schools, trade schools, and universities can prepare graduates to meet the changing needs of Central Missouri's IT employers.
Arm & Hammer becomes a client. We redesigned their shopping cart on GreatCleaners.com and helped them increase eCommerce sales by 34% in only 3 months. Really really.
A strategic partnership is formed with Fremont Development. Fremont was so blown away by EasyTRC that they stopped development and discontinued their solution.
Shortly thereafter, Delta Systems acquires all Fremont Total Resource Campaign clients and upgrades them to use EasyTRC.
Revenue Growth chooses EasyTRC as their exclusive technology of choice in helping their clients achieve Total Resource Campaign sales goals.
Michelle Spry named the 2011 Debin Benish Outstanding Businesswoman Award winner.
Staff expands into Chicago and Michigan. We're now in 4 States.
Delta Systems Group completes acquisition of all clients of Express Academic Services.
2012
Launched a new website for the Missouri School of Journalism, the oldest formal journalism school in the world. The site is powered by WordPress and was designed by our friends at VML.  We also host the site in one of our clouds. Read more about what we did.
EasyTRC adds 15th Chamber of Commerce customer
We're commercializing several plugins for Magento, an eCommerce platform
No Mid-MO ADDY Awards this year, so we've decided to retain our title as Best of Interactive of the entire Mid-Missouri area. We think our portfolio can support that claim.
Added 4 more subcontractors to help with all the WordPress work we're doing for our partners.
We built a custom post type generator for WordPress that allows us to harness the firepower of this fully armed and operational battle station content management system.  We're now able to even more effectively use WordPress like a content management system instead of a simple blogging tool.
Delta sponsors and Steve Powell judged the 2012 Columbia Startup Weekend.
Staff now in MO, IL, AR, MI, and OR.
2013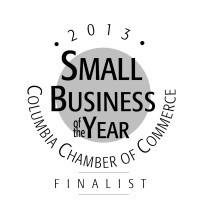 Columbia MO Chamber of Commerce names Delta Systems a Small Business of the Year Finalist! Read all about it.
Delta doubles their office space in South Columbia
Delta figured out how to marry the power of Zend Framework with the interface of WordPress. This will allow for unprecedented usability and direct integration with WordPress without disrupting core tables or the upgradeability of WordPress. We call it Dewdrop, and we open sourced it.  View Dewdrop on GitHub.
Several Delta developers invented TimeKitJS during Columbia Startup Weekend winning an honorable mention in the process.