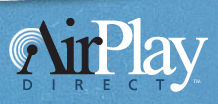 AirPlay Direct is pleased to announce the establishment of its Nashville office and the appointment of long-time Music Row songwriter/plugger Raleigh Squires as Operations Manager.
AirPlay Direct now has over 20,000 artist / label members and over 4,000 radio station members in 110 countries around the world.
Dolly Parton Releases New Single To Radio Exclusively Through Airplay Direct – Dolly has decided to release her latest single, "Change It" – from the Broadway Musical, "9 to 5," exclusively through AirPlay Direct with no traditional means of radio promotion.
Alligator Records, the country's leading and most celebrated independent blues and roots rock label, is digitally distributing its catalog free to radio stations globally through AirPlay Direct
AirPlay Direct is an easy to use digital file transfer system that was developed to streamline radio / artist promotion activities for today's music industry. AirPlay Direct's FREE services replace the unnecessary time and expense of putting together and sending out costly traditional artist packages and press kits via snail mail. Utilizing the AirPlay Direct system also allows an artist to positively impact the environment by eliminating needless packaging.