The University of Missouri College of Education celebrated its 150th year and was looking for a way to show various accomplishments and milestones throughout those years. A simple list of dates wasn't going to work, so the college approached Delta Systems to find a more visual way to showcase the school's legacy as a timeline.
Timeline Requirements
Display dates in a timeline format
Events with images and text
Accommodate many events and load dynamically
Support for events dating back to the 1800s
Visual adjustments to coordinate with the site's styles
Mobile responsive
The Best WordPress Timeline Solution?
Since Delta Systems had designed and built the site in WordPress, a plugin solution fit the budget and the project timeframe best. With a little research, Delta Systems found a great solution. Timeline Express Pro met most of the requirements above. With the addition of the White Label, Historical Dates, and Toolbox add-ons the remainder of the  requirements were covered.
The Setup
Out of the box, the plugin needed a little bit of setup work to create a historical timeline that was broken up by years.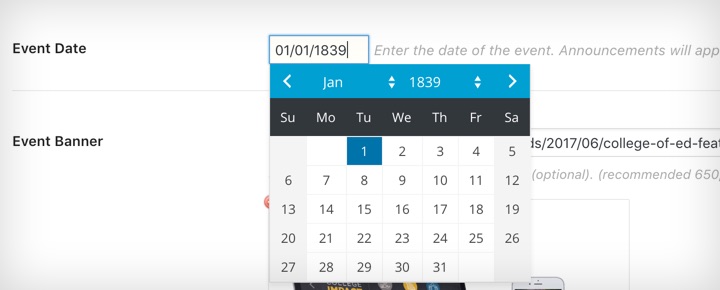 Next, the Historical Dates add-on allowed the selection of dates older than 1970.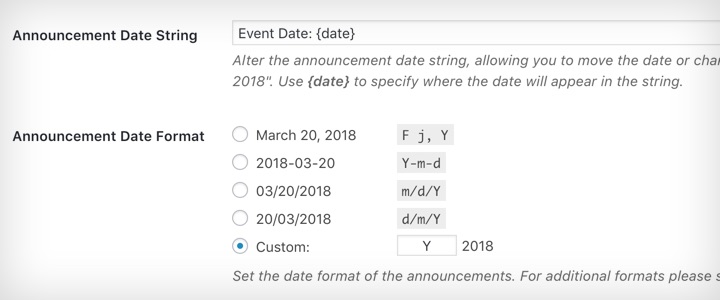 Additionally, with the Toolbox add-on, the customization of the date output was available …
… as well as the option to show the year as the icon for the event.
With the addition of a few more adjustments for style, it was all set to be populated with historical events.
The Result
After the College of Education finished the hard work of adding all the events, they now have a beautiful and dynamic timeline of their rich history. See the results for yourself.
Fun Fact We Learned from the Timeline: Back in 1930, The College of Education's Ralph Parker published the first paper in the world to discuss using computers in libraries. We like to think that this timeline would impress him… maybe even get him to crack a smile.  🙂
Here's to another 150 years!
Delta Systems Builds Mizzou
See how Delta Systems helps the University of Missouri with All Things Web.