On February 11, 2011, The AAF | Mid-Missouri (the Mid-MO chapter of the AAF) hosted the 2010 ADDY Awards.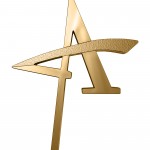 Delta Systems is extremely pleased and honored to receive the Best of Interactive award for BooneCountyHam.com

How Did We Build It?
This WordPress powered site is completely driven by mouth-watering JavaScript. There is no Adobe Flash involved. We even made sure it works great on iPhones, iPads, Android phones and tablets. Learn More…

Up Next: On to Districts!
All Gold ADDY award winners at the local level will be forwarded to the district level of competition. At the district level, Gold ADDY winners will forward onto the national level. You can view last year's national winners to see what the competition will be like. Wish us luck!
3 for 3 Plus a People's Choice AND Best of Interactive!
All of us here at Delta Systems are very pleased to announce our awards received at the 2010 Mid-Mo American Advertising Federation ADDY celebration. We walked away with a Gold in Interactive Consumer HTML for our work on Baumgartner's Boone County Ham, a Silver in Interactive Business-to-Business HTML for CloudSMTP, and a Gold in Interactive Self-Promotion for our very own JustCallDelta.com. We were also very honored to be presented with a People's Choice and the 2010 Best of Interactive award for the Boone County Ham website.
All the winning websites are powered by WordPress which allows Delta to provide unparalleled client-powered maintainability to the sites. The client can directly update their content, images, forms, add more recipes (using custom post types) and even update their pricing and order forms without needing to know any HTML.
Our Buddies Won Too
Delta Systems would like to congratulate our friends, occasional project partners, and fellow 2010 Best of … winners at Woodruff Sweitzer and Boxcar Films. As always, they cranked out some amazing work. We're proud to continue providing technical, database, and website hosting expertise to their clients.
About the ADDY Awards
The ADDY Awards are the advertising industry's largest and most representative competition, recognizing creative excellence and the very best advertising worldwide. Sponsored by the American Advertising Federation (AAF), the ADDY Awards represent the true creative spirit of advertising by recognizing all forms of advertising, from all types of media, created by all sizes and types of entrants, from anywhere in the world. This worldwide competition draws over 60,000 total entries annually.
Who Won Last Year?
We're glad you asked. Check out this article and center spread of the 2009 Mid-MO ADDY Awards results in the Columbia Business Times
Need something done? Just Call Delta
Delta Systems is a full-service computer consulting company with a suite of web development, award winning web design, and computer network support talent.
Building online applications and data management systems that are intuitive yet powerful is our specialty.
Do we build simple websites too? You bet. And we do it well using WordPress, Drupal, Expression Engine, and custom solutions.
We also have experts in Microsoft Access Development, EXE development, product commercialization, training on all major software, and more.
Give us a call and find out why over 800 companies have trusted Delta Systems with their networking, web, and programming needs since 1986. Ask around.
You'll hear people say, "Just call Delta" so much that we made it our website – http://JustCallDelta.com