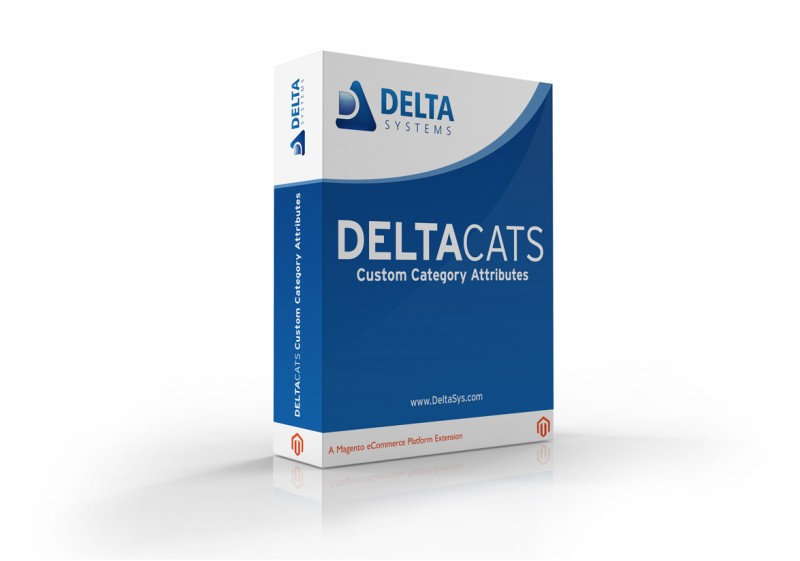 DeltaCats is an extension for Magento that allows administrators to easily edit, add, and organize custom category attributes.
The extension is available for instant download for Magento versions 1.5-1.6.2 with the affordable price of $39.
Features at a Glance
In addition to allowing the creation of category attributes, DeltaCats implements exciting new changes to the category catalog screen.
Custom File & Media Uploads
How many times have you wanted to upload a PDF, a ZIP, or word doc to share with visitors browsing your product categories? With DeltaCats, you can easily upload any file and share it in three simple steps.
Step 1 – Access the DeltaCats Category Attributes by the main menu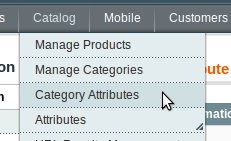 Step 2 – Add a new category attribute with the easy to use DeltaCats admin interface

Step 3 – Navigate to the category and upload away!

Step 4 – Publish and share your files with the world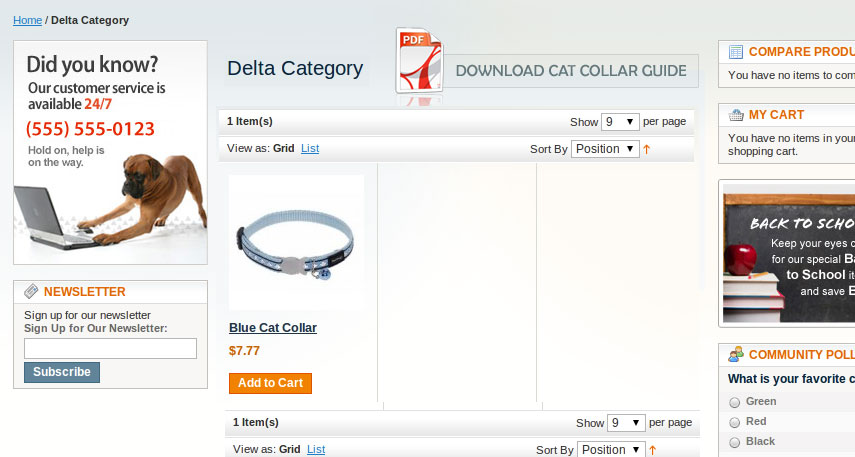 Edit, Reorganize, and Sort
DeltaCats gives you the ability to edit and sort attributes, including already existing attributes. You can easily move attributes up, down, or move them to entirely new tabs completely. This is great for putting the most vital information in a single tab to save time.
Your category screen looks bloated: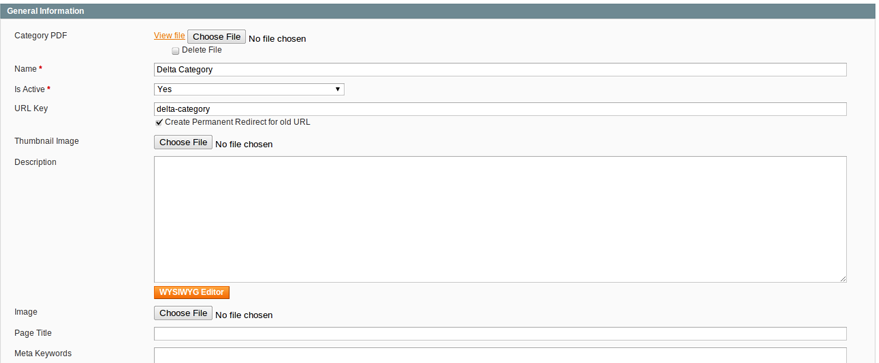 Now you can organize the data as you see fit:

Compatibility and Support
DeltaCats has been tested with the following Magento versions:
Magento CE 1.5.1
Magento CE 1.6.0
Magento CE 1.6.1
Magento CE 1.6.2
Magento CE 1.7.0
If you do run into problems or have feature requests, a friendly Delta Systems developer is glad to help out.
..Coming in Version 2
Version 2 will be an exciting release for DeltaCats. Feel free to send in your feature requests in addition to the planned updates below:
Support for dropdowns and multiple select form elements.
An easier method of handling sorting based on drag and drop functionality
A method to create new category tabs in addition to the default tabs
Support & Feedback
Have an idea for the next version? Need assistance?
Get in touch
with us and we will get back to you as soon as possible.
Licensing
A single-website license is $39. The full license may be read in full on the DeltaCats licensing page.
---
DeltaCats instant download