Delta Systems is a long-time partner with SoccerPro, the #2 soccer equipment retailer on the Internet. Back when SoccerPro was just getting started, Delta Systems worked on a team to help increase sales by 800% and "turned Black Friday into every day." Delta Systems kept the momentum going by building promotions, micro sites and performing regular eCommerce maintenance.
When it was time to redesign and rebuild SoccerPro.com's eCommerce store, the job was an obvious fit for Delta Systems.
"[Delta Systems] turned Black Friday into every day."


—Tony Marrero, Owner of SoccerPro.com
Built on WooCommerce
SoccerPro outgrew their old eCommerce platform and it was not serving their needs well, at all. Their search engine visibility and growth became limited due to the lack of control over SEO, microdata, and schema.org support.
WooCommerce is the platform of choice for Delta Systems for numerous reasons, but mainly because it is the marketshare leader. It is part of the WordPress ecosystem, which itself is gigantic – currently powering 29% of the Internet. Most of all, it gave us the ability to completely customize the system, control schema.org microdata, provide nuanced SEO optimizations, and push/pull data from numerous third-party order fulfillment and shopping platforms. Find out why in Comparing eCommerce Platforms.
Good eCommerce Hosting is Critical
SoccerPro.com is a large eCommerce store. The migration from the old system included:
17,000+ SKU's
84,000+ users
10,000+ images
26,000 orders
All of that data, combined with the site's traffic, required some major optimization on the server. Because of Delta System's expertise in caching and server optimization we were able to keep the site snappy and running smoothly. Whoever says Woocommerce can't handle large eCommerce systems with heavy traffic hasn't talked with us.
Do you need eCommerce Hosting?
Contact us.
The Delta Difference
First, we focused on a better user experience. This included both work on the website side for customers and the admin side for SoccerPro staff.
Next, we enabled administrators with the ability to create, edit, and update complex menus, custom category pages, hero, and homepage calls to action.
Then, we added a variety of customizations that included inventory tracking, order workflow, (revolutionary) fraud detection, customizing products, minimum advertised pricing (MAP), international checkout, schema.org microdata, Google Analytics, Google Tag Manager, bulk importing and exporting, affiliate program integration, coupons, and so many search engine optimization (SEO) tweaks that we can't list them all here.
Finally, we added integrations to third party services like PayPal, Authorize.net, Kount Fraud Detection, OrderHive inventory tracking, and Shipstation.
Modern Design
The old-fashioned fixed-width container design was dropped. In its place, a mobile-friendly responsive design was created. This gave an overall cleaner, minimal look to help with page scanning. Also, negative space is being used more effectively to ease the readability of various sections. As a result, this highlighted the most important content: Products!
Simplified Homepage
We sorted page sections in a more logical way. This enhanced negative space provided breathing room for the eye to focus on calls to action.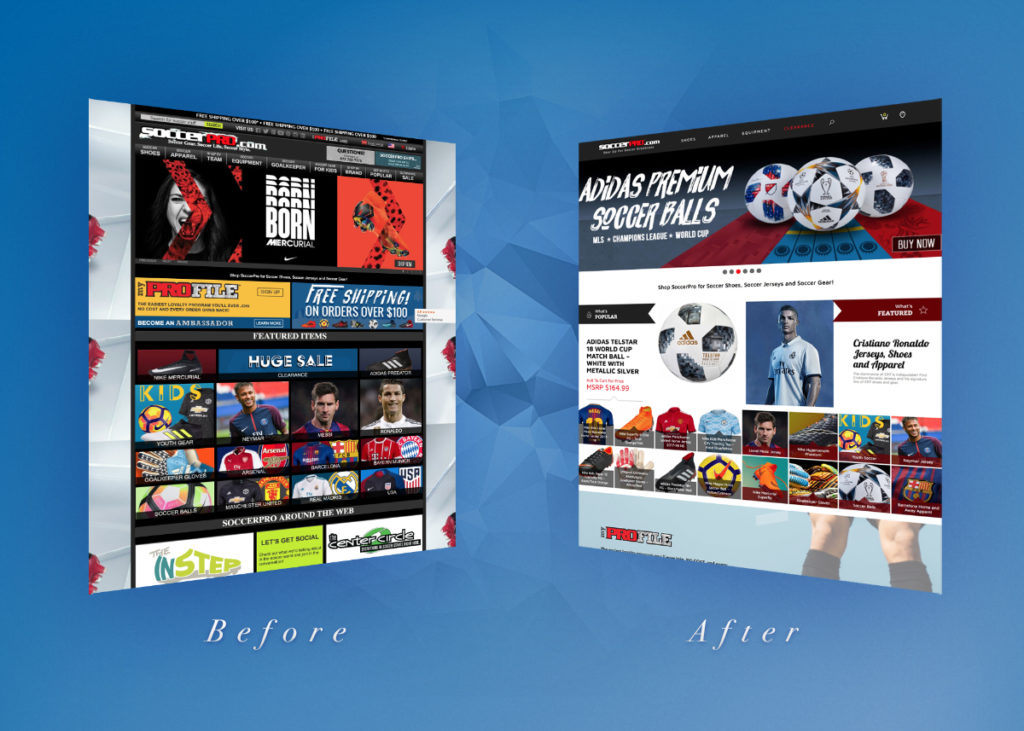 Clearer Navigation
We redesigned the primary navigation and cut it down to just the essentials. The result was better readability. With fewer top level links being displayed, users are not initially overwhelmed with product categories.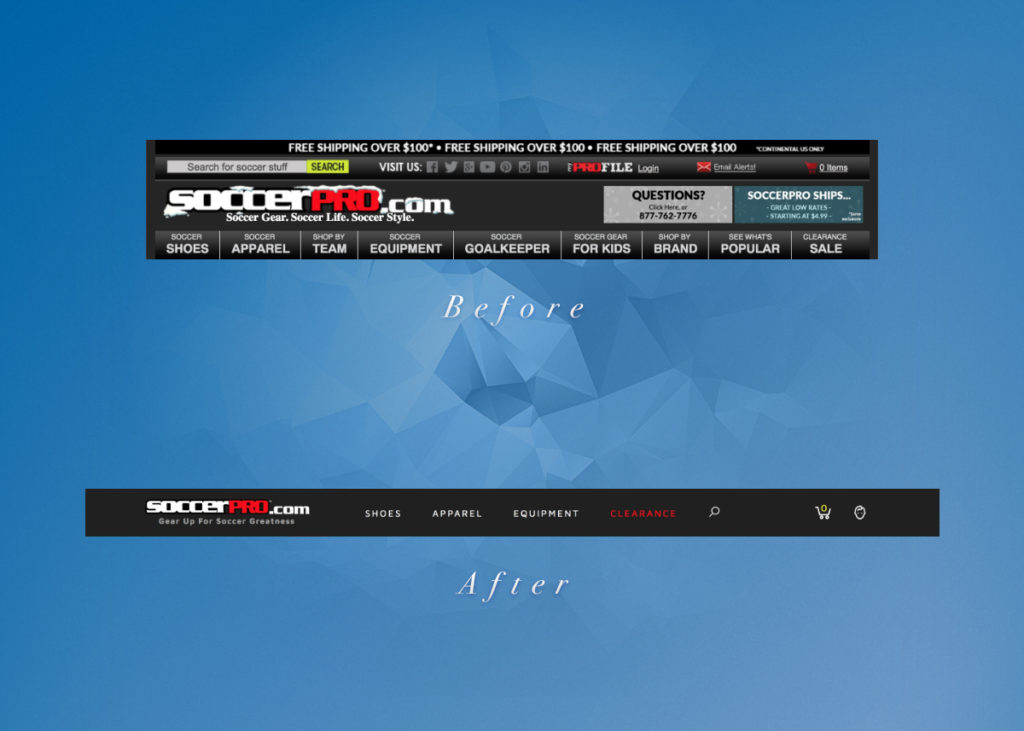 eCommerce Cart Options
We built a completely customized cart experience. This allowed a full-featured set of options including standard eCommerce cart features as well as the following:
Gift Cards
Cart-only pricing display
Multiple shipping options
Multiple product variations
Coupon support
Reward points tracking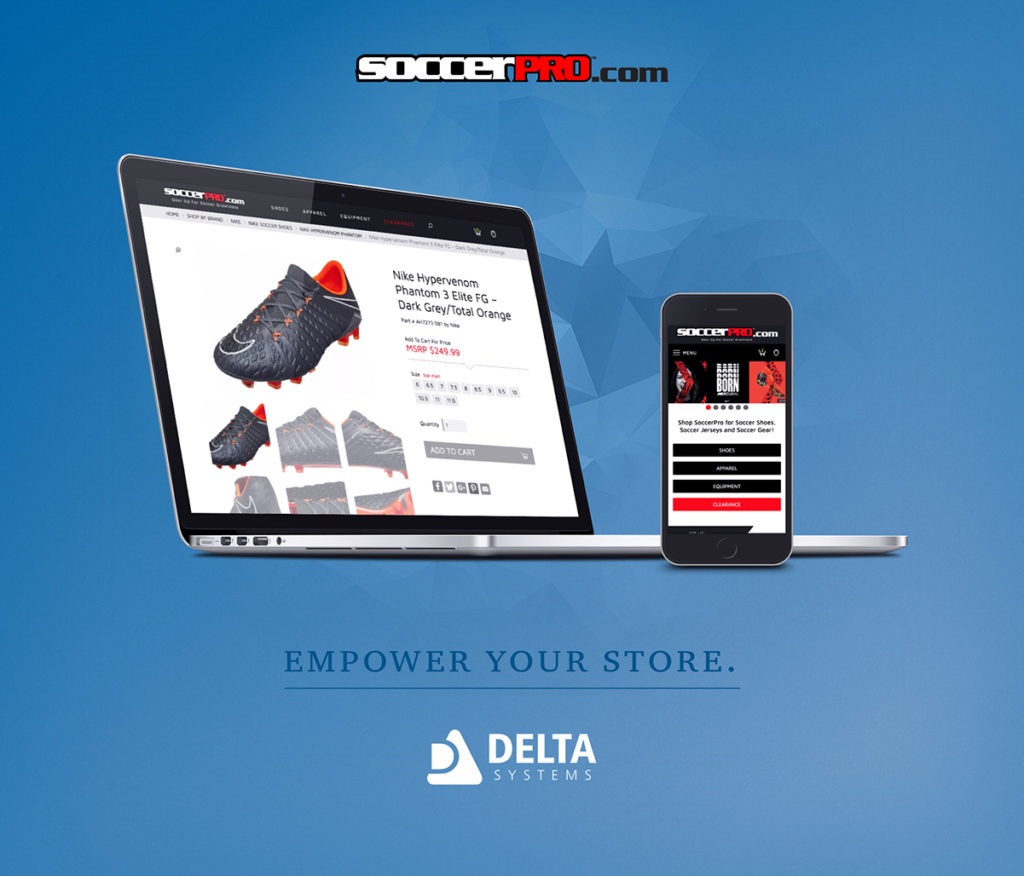 Have an eCommerce store you want to empower?
Contact us.